"A weekend club for zombies"





Opening Hours
Thursday: 8pm - 4am, Friday: 8pm - 5am, Saturday: 8pm - 5am
Address
99 Smith St, Fitzroy, VIC 3065
Contact
(03) 9419 4920 or manager@yahyahs.com.au
Band Bookings darve@cultleader.com.au
Late Night Parties #disgustyourparents
Thursgay
Every Thursday
Weekly free entry queer party feat. rotating DJs, babes, booze and bangaz. Get in early to avoid bad lines...
Price: Free
Versus Party
Every Friday
A weekly mashup of the best indie artists on the planet, plus all the indie bangers you know and love
Price: Free before midnight, $10 after
Bad Habits
Every Saturday
Australia's best party DJs bring you nothing but the ultimate guilty pleasures and dancefloor fillers
Price: Free before midnight, $10 after
Upcoming Gigs #australianmade
Totally Unicorn
Friday 24 February, 2017.
While renown party heroes Totally Unicorn may have hung up the gloves for 2016, 2017 is finally here & the boys are wasting no time getting stuck in.
Well rested from the festive season (livers may or may not have been rested) they are once again picking up the goon sack, hitting the road & looking to finish the summer off in style.
If you missed them on the 'Dream Life' album tour, how about you add another resolution to that new years list and NOT be a dickhead.
Head to a show near you & raise that sack high!
All hail the mighty TOTALLY UNICORN. The Mythical and magical party beast, that is.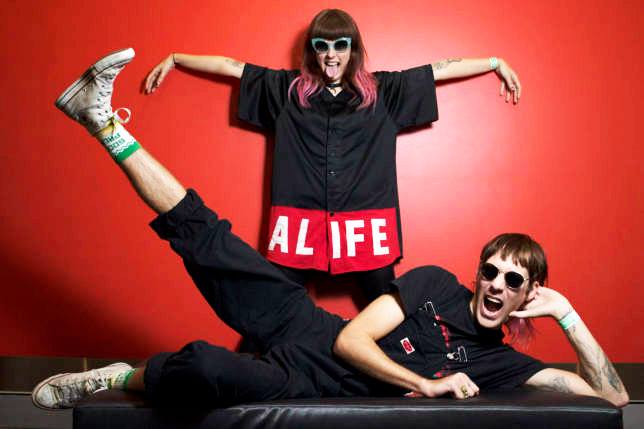 The Gooch Palms
Saturday 25 February, 2017.
Australia's King & Queen of shit-pop, The Gooch Palms are headed back to Australia to embark on their second national tour in less than six months and excited to be handing over some of the booking reigns to Adam Montgomery at 123 Agency!
Re-energised and inspired from extensive tours throughout The United States and Europe, the duo will take a moment to catch a few waves at their home break of Newcastle over Christmas before charging into 2017 to deliver some inexplicable live performances at parties and festivals across Australia, including Mountain Sounds Festival and Hard Grime Festival.
The Gooch Palms are currently paying an overdue visit to their exuberant European fans, and breaking down language barriers with their mad dashes of lunatic Aussie charms and pop rock anthems.
Their sophomore album, Introverted Extroverts, released in June 2016 received an epic reception, clocking Album of The Week features at PBS FM, Radio Adelaide, Beat Magazine and The Music, as well as rave reviews across the board, with Rolling Stone throwing their own tick of approval on it, "The Gooch Palms write songs that are instantly catchy", Triple J flogged "Ask Me Why", while The Courier Mail were also quick to jump on board with a 4 star review.
2am Show
Wet Lips
The garage-crank of DIYers The Victims and Jay Reatard meets the hip-shakers and harmonies of Hunx & His Punx and Shannon & The Clams. Power chords cut through sweet bass hooks and stoneage thump to create the sort of primitive rock 'n' roll that urges you to drop out, make out or pass out.
Free before 12, $10 after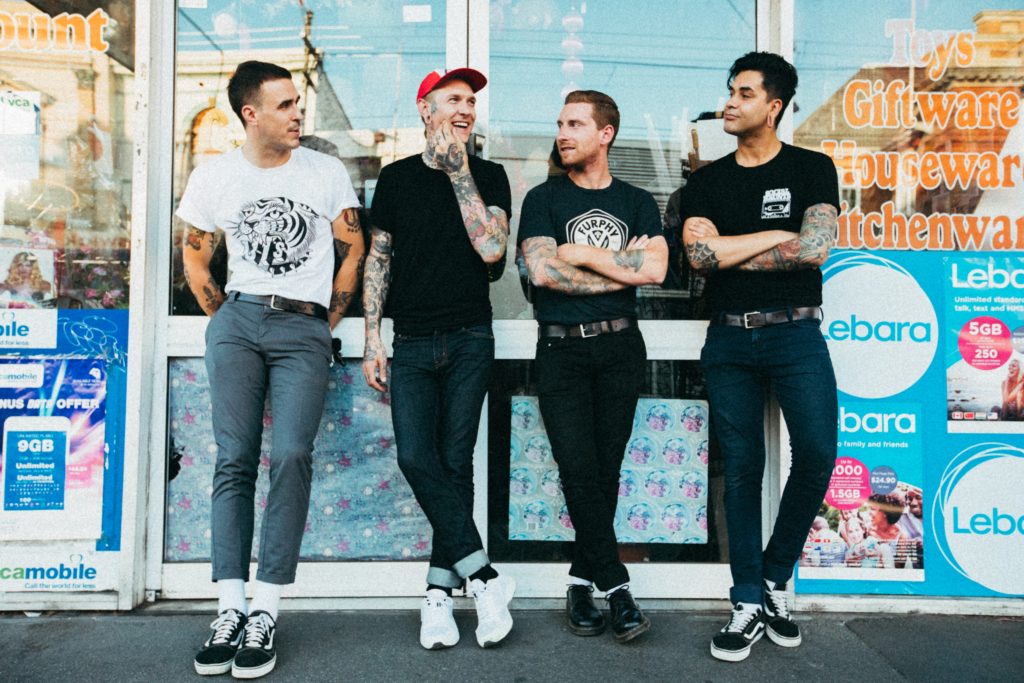 My Echo (Album Launch)
Friday 3 March, 2017.
My Echo are finally primed and ready to reclaim their place as a "band to watch" as they
get set to release their debut album on March 3rd, 2017. Currently on tour supporting
Kingswood, you can catch My Echo on their official album tour ay Yah Yahs on March 3rd.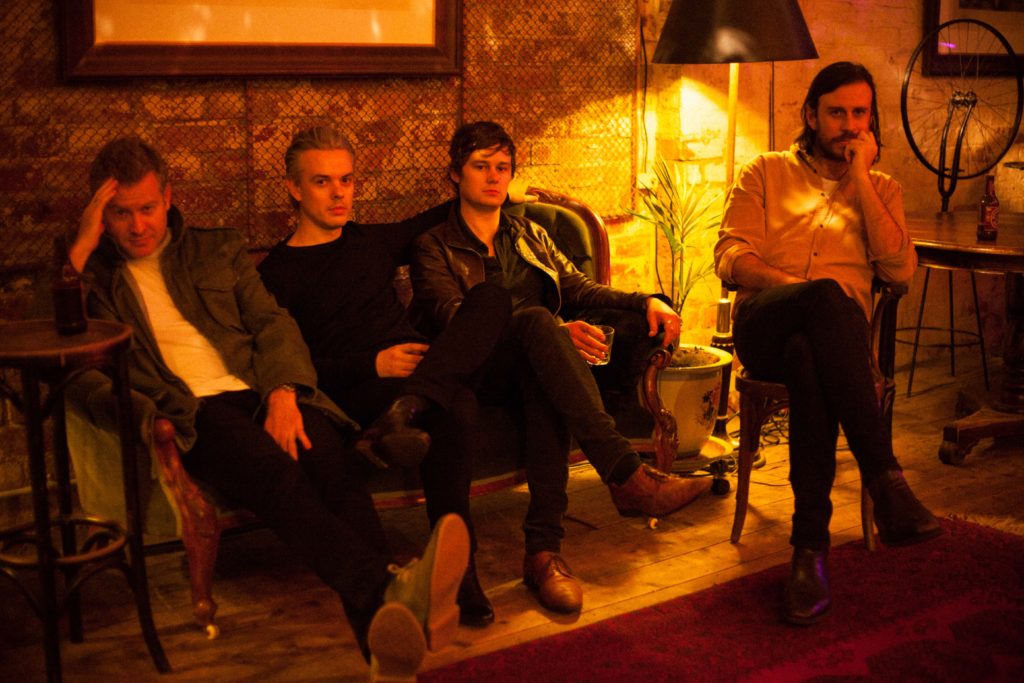 Nighthawk (Single Launch)
Friday 10 March, 2017.
Nighthawk will make their debut performance at Yah Yah's on Friday 10th march showcasing their single 'Surely Getting On' and brand new tune 'Wire', both from their upcoming record. Nighthawk are ex-Motor Ace members Patrick Robertson and Damian Costin, as well as Flynn Wheeler and Rhys Thompson. Come and check out the new tunes and perhaps a golden oldie. With special guests Batz and HPKNS this show is sure to sell out – so make sure you don't miss out. Limited tickets available.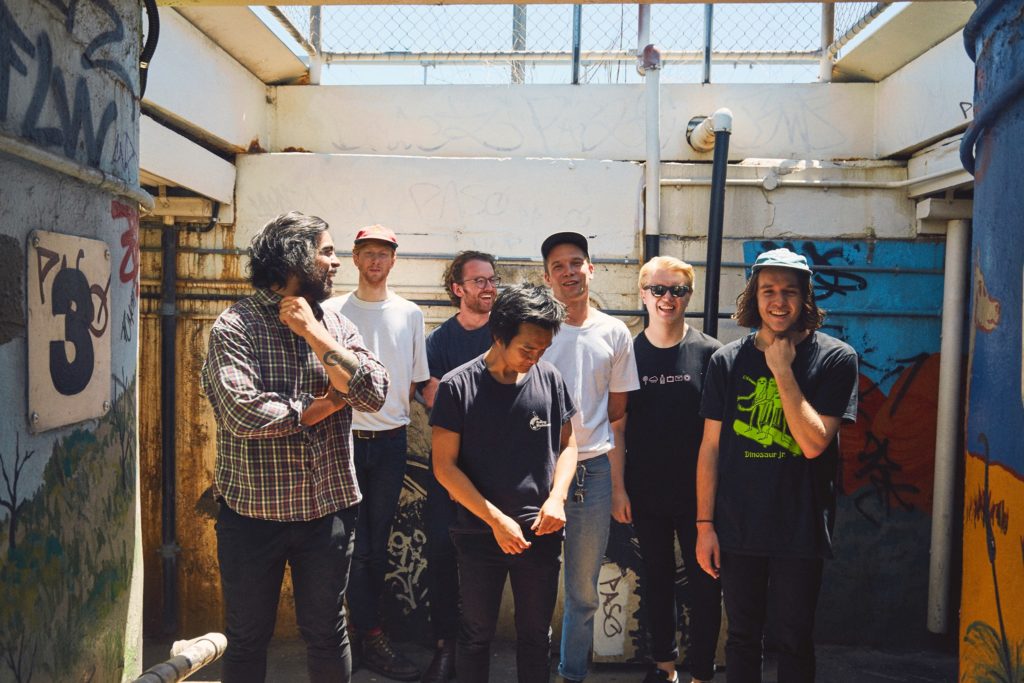 West Thebarton Brothel Party (Single Launch)
Saturday 8 April, 2017.
West Thebarton Brothel Party combine a fuzz heavy four-pronged guitar attack with a rumbling three-part rhythm section to deliver cathartic and chaotic garage rock
Meeting at local pubs and gigs for their respective bands, band members Josh Battersby (guitar), Hugh Black (drums), Brian Bolado (percussion), Ray Dalfsen (vocals, guitar), Tom Gordon (guitar), Josh Healey (guitar) and Nick Horvat (bass) assembled within an unassuming rehearsal space amongst the industrial haze of Thebarton suburbia.
After releasing their debut 10" EP through Mirador Records and touring nationally with Bad//Dreems in 2015, West Thebarton Brothel Party continued to turn heads across the country in 2016.
The band went on to premiere its first single 'Red or White' through Home & Hosed on triple j and were selected as 'Unearthed Feature Artist of the Week' after receiving spot rotation for 'Red or White' on the national radio broadcaster. In September, West Thebarton Brothel Party embarked on the 'Four More Years' Tour and were invited to showcase at the BIGSOUND Music Conference in Brisbane.
The band later received six nominations in the South Australian Music Awards, including Best Release, Best Group, Best Song, and Best New Artist, as well as being nominated Live Act of the Year in the National Live Music Awards. It's no surprise that WTBP has established itself as an act that will make great strides and great noise in 2017.