"A weekend club for zombies"





Opening Hours
Thursday: 8pm - 4am, Friday: 8pm - 5am, Saturday: 8pm - 5am
Address
99 Smith St, Fitzroy, VIC 3065
Lost Property
Fill out the form and cross your fingers
Contact
(03) 9419 4920 or manager@yahyahs.com.au
Band Bookings darve@cultleader.com.au
Late Night Parties #disgustyourparents
Thursgay
Every Thursday
Weekly free entry queer party feat. rotating DJs, babes, booze and bangaz. Get in early to avoid bad lines...
Price: Free
Versus Party
Every Friday
A weekly mashup of the best indie artists on the planet, plus all the indie bangers you know and love
Price: Free before midnight, $10 after
Bad Habits
Every Saturday
Australia's best party DJs bring you nothing but the ultimate guilty pleasures and dancefloor fillers
Price: Free before midnight, $10 after
Upcoming Gigs #australianmade
The Snowdroppers
Friday 27 October, 2017.
SECOND AND ABSOLUTELY FINAL SHOWS….EVER – INTIMATE VENUES – ONLY 200 TIX!
Special Guests THE STIFFYS
You demand and The Snowdroppers deliver! After SELLING OUT their first shows the bands going back to basics playing two intimate and FINAL rock'n'roll shows. These venues are guaranteed to get real SWEATY and real LOUD so make sure you get in FAST.
2017 marks ten long years since THE SNOWDROPPERS first got in a room together to see if we could learn a handful of covers to play at a burlesque variety show… London, Pauly K, Cougar Jones and Johnny Wishbone – with no idea that it would dominate our lives for the next decade.
We've seen a lot of things come and go over the years- three albums and an EP, countless tours, festivals and support slots around Australia, several overseas trips, broken bones, more long drives and airport lines than you can shake a large Big Mac meal at, and have somehow managed to come out the other side sane and still kicking.
It's this kind of milestone that tends to make a band look back with pride on all their accomplishments, thankful of all they've been able to experience and look towards the next ten years with renewed purpose and vigour!
…Not us though, we're sick of it and are going to OFFICIALLY CALL IT QUITS after one last run of shows. This is it folks, we're hanging up the suspenders, burning the banjo and putting London back in the cabinet!
To celebrate our tenth anniversary and say farewell – we'll be playing Too Late to Pray in full and a selection of our other favourites. We'll even be releasing a very limited number of 'Too Late to Pray' 12 inch vinyl.
We would love to see you all one last time – don't miss it!
2am Show
Columbus
Free before 12, $10 after
Drunk Mums
Saturday 28 October, 2017.
Melbourne rock outfit Drunk Mums return with a new single 'Ode To Death' Thefirst single of their forthcoming EP Denim.
The track continues from their recent homage of hard rock and punk heard ontheir latest release Leather. Taking influence from Johnny Thunders and TheStooges the band takes a step back with this one, or so it seems, considering thelyrics have a pretty bleak undertone. Don't let that fool you though, it is stillsomething you could probably show ya parents and hell they'd probably like it too.
'Ode To Death' is true to the Drunk Mums rock, punk, garage sound which hasbeen witnessed in previous tracks 'Plastic' and 'Nanganator'. Following therelease of 'Ode To Death' Drunk Mums will roll out a small Australian tour withsome of their favourite bands in support.
The four piece, have built a reputation for their rowdy shows over the years,having played at many of the country's finest festivals: Cherry Rock, Party in thePaddock, Paradise, Sounds of the Suburbs as well as with the likes of Jake Bugg,Dune Rats and Rich Ramone.
Catch 'Ode To Death' live in August when Drunk Mums take their Aussie garagerock on the road.
2am Show
Party Dozen
Free before 12, $10 after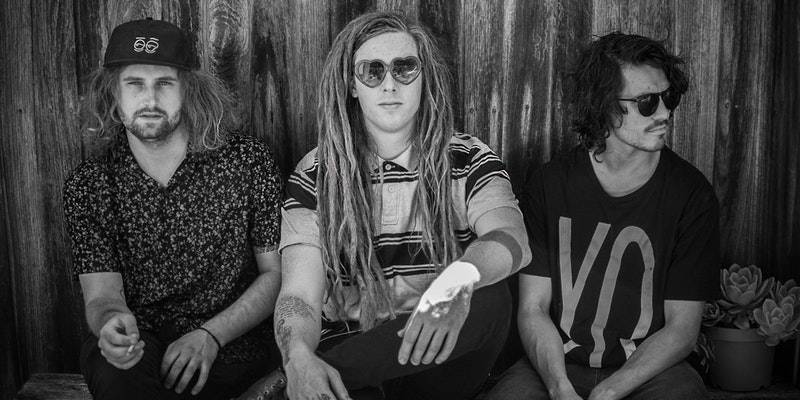 Danger & Plastic (Single Launch)
Friday 3 November, 2017.
Your fave garage indie rockers DANGER&PLASTIC are throwing a party at Yah Yah's to launch their new single 'Dead'.
Dual headlined by Adelaide brit-punks YOUNG OFFENDERS, it will be the trio's first show in Melbourne since their recent tour of the UK and Europe, including a spot at Glastonbury Festival.
Sydney's own grunge lords PARTICLES will be coming down to join the party and launch their latest single.
Rounding it out is alt-folk singer-songwriter STEVE TYSSEN, who will be launching his album 'Invitations', accompanied by a band of special guests.
We ain't fucking around with this one, it's a goddamn party.
2am Show
Bell City Square
Free before 12, $10 after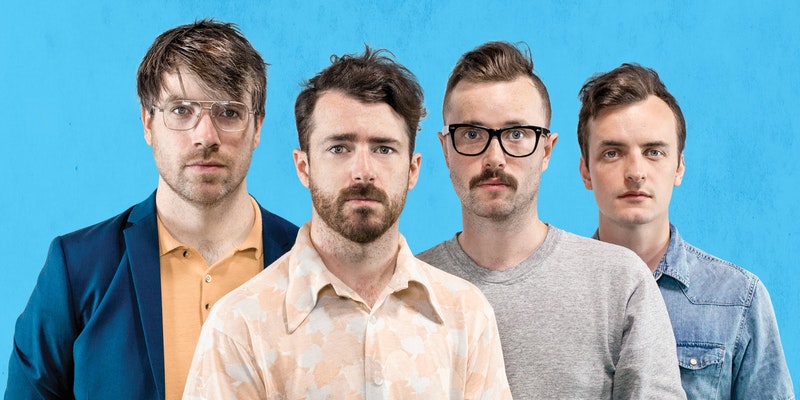 Paper Lions (Canada)
Saturday 4 November, 2017.
Canadian Indie-Pop mainstays, Paper Lions have carved out a special niche in the modern music landscape. Years of touring their impressive live show, consistently releasing infectious albums and a bit of luck from a surprise youtube hit ('Travelling' now sits at over 8 million views), Paper lions has enjoyed a steady and deserved rise to prominence.
Full Colour, see Paper Lions at their most bold. Taking much of 2015 off to focus on writing, the band made a collective effort to push themselves to write bigger hooks, brighter melodies and smarter arrangements. The result is a 10 song collection that tows the line between Indie Rock and Synth Pop.
William Crighton
Monday 6 November, 2017.
With a somewhat mythical presence, formidable performing artist and acclaimed songwriter William Crighton will hit the road with lauded Canadian singer-songwriter Terra Lightfoot in November for the Stand on the Side of Love Tour, and it shapes up as a meetingof two like-minded souls.
Crighton will unleash new music in a live setting before he heads back to the studio to continue work on his second album.
Lightfoot has created quite a buzz in her home territory of Canada. The soulful rocker and lion-hearted singer-songwriter will now make her maiden trip to Australia, having already found a following in countries such as France and the UK.
Food Court (Album Launch)
Friday 10 November, 2017.
Currently on tour supporting Tired Lion, Sydney's garage punk outfit Food Court today announce a headline run around the country for November. The band kicked off 2017 with performances at SxSW which landed them in DIY Magazine's "Best Things We Saw At SxSW" list. See what all the fuss is about when Food Court hit the road in support of forthcoming album, Good Luck, slated for release on September 22nd on Dine Alone Records.
Latest single 'I've Been Wrong' taps into the lyrical themes of the album: mistakes, loss and learning and was recently added to Fbi.
Food Court's long-awaited debut long-player Good Luck was recorded with the esteemed John Castle at the legendary Shed Studios (You Am I, Vance Joy, The Bamboos, Jack River). The 11 tracks were recorded in a week and the result is a classic debut, a scrapbook of stories delivered through melody-driven garage punk.