"A weekend club for zombies"





Opening Hours
Thursday: 8pm - 4am, Friday: 8pm - 5am, Saturday: 8pm - 5am
Address
99 Smith St, Fitzroy, VIC 3065
Lost Property
Fill out the form and cross your fingers
Contact
(03) 9419 4920 or manager@yahyahs.com.au
Band Bookings darve@cultleader.com.au
Late Night Parties #disgustyourparents
Thursgay
Every Thursday
Weekly free entry queer party feat. rotating DJs, babes, booze and bangaz. Get in early to avoid bad lines...
Price: Free
Versus Party
Every Friday
A weekly mashup of the best indie artists on the planet, plus all the indie bangers you know and love
Price: Free before midnight, $10 after
Bad Habits
Every Saturday
Australia's best party DJs bring you nothing but the ultimate guilty pleasures and dancefloor fillers
Price: Free before midnight, $10 after
Upcoming Gigs #australianmade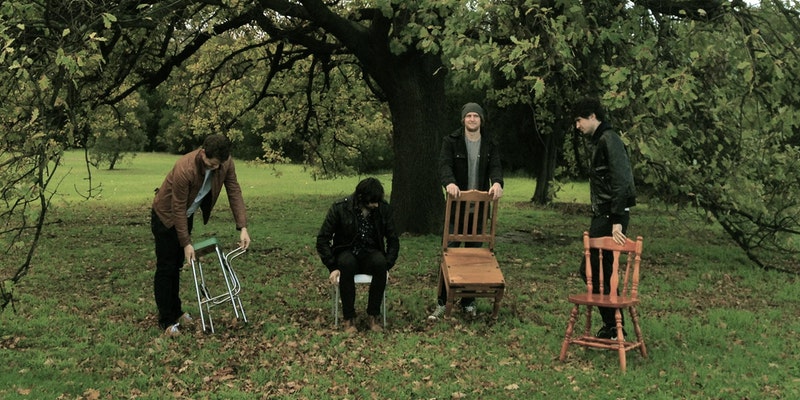 July Days (10 Year Anniversary Party)
Friday 24 November, 2017.
Ten year anniversary party for Melbourne rockers July Days. Supported by JP Klipspringer, The Peeks and Cameron Douglas.
Ten years of 'putting up with each other' has produced 4 EPs, an album, their new single "Like You" and multiple tours of Australia, The UK and America garnishing them a much love stayer of the Melbourne and Australian rock'n'roll scene.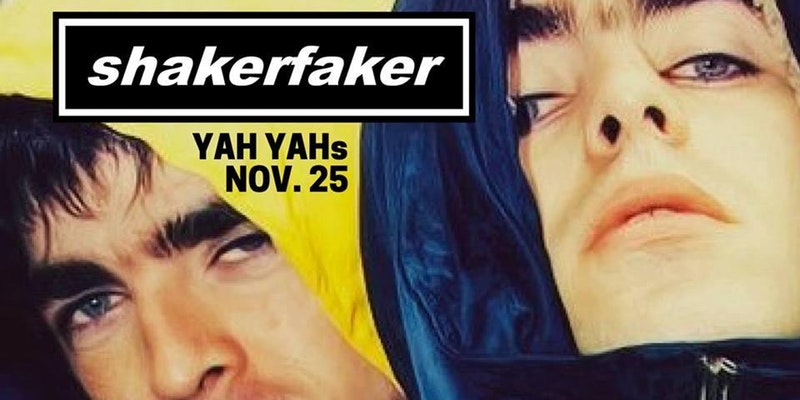 Shakerfaker
Saturday 25 November, 2017.
The greatest Oasis cover band in the whole wide world ever, SHAKERFAKER are BACK and ready to blow the roof off of Yah Yahs on Smith Street.
Shakerfaker's signature rollicking, ramshackle, Rock'n'Roll show is always guaranteed to get you singing and dancing along, having the time of yer life!
Armed with their famed arsenal of Oasis classics & rarities Shakerfaker will be taking to the Yah Yahs stage with even more in store for you… some NEW feckin' SONGS!
*well, not NEW new but songs we've not played before… Ya get me.?
Warming things up on the night will be Melbourne's new Paul Weller tribute act, Stanley Road with their assortment of tracks from the Modfather's solo career and even some classic hits from his The Jam days!
Hope to see you all there for what will be another massive night of Britpop, Boozin' and bad decisions!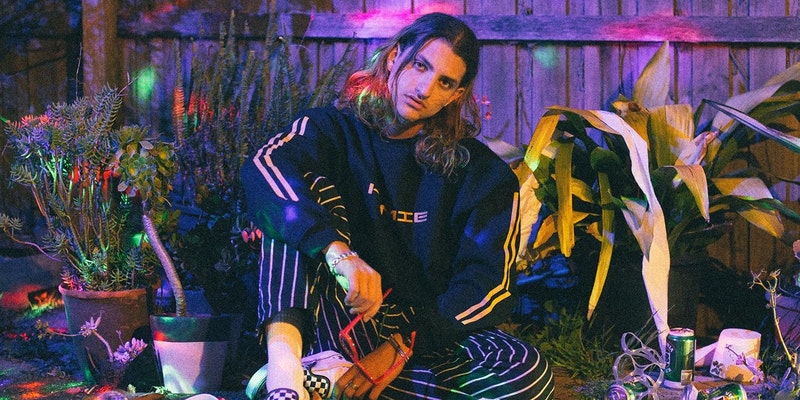 Vincent Sole 'New Vibe' Single Launch
Friday 8 December, 2017.
Vincent Sole is back. He barely left us. The Melbourne beat maker and vocalist has been a busy boy since dropping his last pair of singles in early 2017. He sold out his first ever headline hometown show, jumped on support duties for the likes of KLP and Crooked Colours, toured nationally with US pop starlet MAX. Then something big happened: Vincent's flip of 'Homemade Dynamite' was named a finalist in triple j's remix competition, meaning that one of his idols and biggest influences, Lorde, would be listening to his music and judging it amongst his peers.
"I was so stoked to find out I made the top five," he reflects. "I am such a big fan of her work, I respect everything she delivers. Still cannot believe an artist of that caliber has heard my craft and given her approval."
So it's good timing that Vincent returns with his latest cut, 'New Vibe'. Drawing from his earliest work both literally and stylistically, 'New Vibe' rediscovers a love for stripping things back, only this time he's armed with an arsenal of hooks as his voice continues to grow and evolve. With Malcolm Besley (Northeast Party House, City Calm Down) once again on mixing duties, 'New Vibe' is a perfect marriage of everything that has so far allured people to this young talent just barely out of his teens.
"'New Vibe' is one of the first songs I wrote, written from the perspective of a time traveller. It urges old fashioned notions to make way for the neurotic currents of society. I wanted to depict our present world where the vibes of nature, evolution and innovation have been followed equally."
Vincent Sole will be launching 'New Vibe' with a one-off headline show at Yah Yah's in Melbourne on Friday December 8.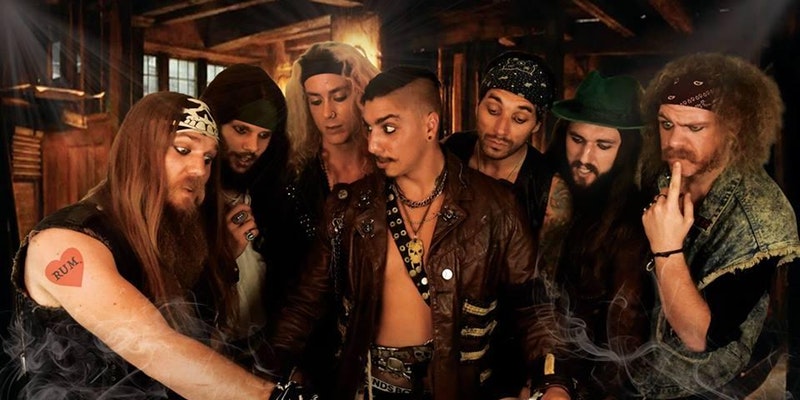 Lagerstein
Saturday 9 December, 2017.
Unfurl the sails! All hands on deck! The mighty beerbong horn has sounded, and this means only one thing. The S.S Plunderburg is returning to her home port. After 7 months spent sailing the seas of Europe, LAGERSTEIN, Australia's greatest crew of partying pirates are set to bring their rum guzzling tunes and massive stage show back to Australian shores. Lagerstein 'ON ICE' will see these larrikins fill the esky in preparation for five massive gigs this December, just as the Summer party season heats up. With handpicked supports and rums galore, it's time to grab your dancing boots on, fill your greatest stein and prepare for a nonstop night of partying!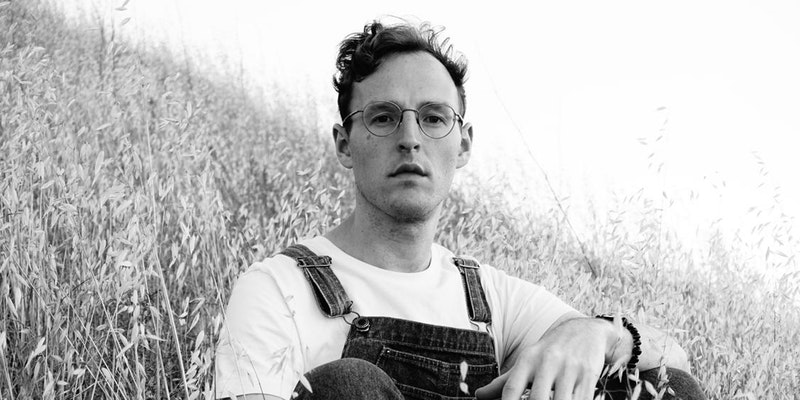 Jonti (Album Launch)
Friday 15 December, 2017.
After a 5-year hiatus between albums, South African born, Sydney based multi-instrumentalist and producer Jonti announces two special headline shows to celebrate the release of his new album 'Tokorats'. Fresh off touring the world as a live member of The Avalanches, Jonti is back to present his long awaited 2nd album.
Featuring collaborations with worldwide hitmaker Gotye, Odd Future affiliate Hodgy and Australia's rising voice of hip hop Sampa the Great, Jonti has put together a new live band including long-time drummer and producer Mohi (Okenyo, Rainbow Chan), beatmaker Setwun and multi-instrumentalist Josh Munn (Elki) to help bring the vast sounds of Tokorats to life.
With a string of singles released over the past few months, Jonti has seen his tracks spun by the likes of Gilles Peterson on BBC 6, picked as Top Tunes on Los Angeles' KCRW and 'Tokorats' as feature album on Double J, along with co-signs from the likes of Brockhampton, James Blake, Tyler the Creator and King Krule plus hours in the studio with Mark Ronson, Earl Sweatshirt, Wiki, Badbadnotgood and The Avalanches, come discover one of Australia's music gems as Jonti invites you in the world of his Tokorats.